Free Favicon Tools & Utilities
On this page we will be listing cool free tools and utilities that could help people with all their favicon needs.
ICO (Windows Icon) Format
A wonderful plug-in for Photoshop that allows import/export of ICO files (and easy creation of favicons).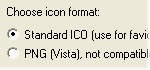 Faviconr
Faviconr is a free online tool that can generate a favicon from any JPG, GIF or PNG file.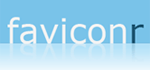 TweakPNG
Tweak your PNG images with this easy-to-use utility for Windows.
No more darker PNG images in IE!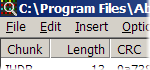 Other favicon tools
If you know about other similar free favicon tools, please drop us a line and we will add them here.